O
UR HALLS
Friuli Hall
Our main and largest hall features a large hexagonal wooden dance floor and stage. It is also equipped with two large audio-visual screens as well as a theatre stage suitable for bands or other entertainment.
The hall can accommodate up to 600 people for a sit-down dinner or up to 700 people in a theatre-style formation. It can also accommodate trade shows.
Meals and menus to suit all tastes and budgets are prepared by our professional chefs.
Ideal for weddings, banquets, dancing, parties and conferences, trade shows, the Friuli Hall's Its six-sided shape is both airy and intimate at the same time. No pillars block views.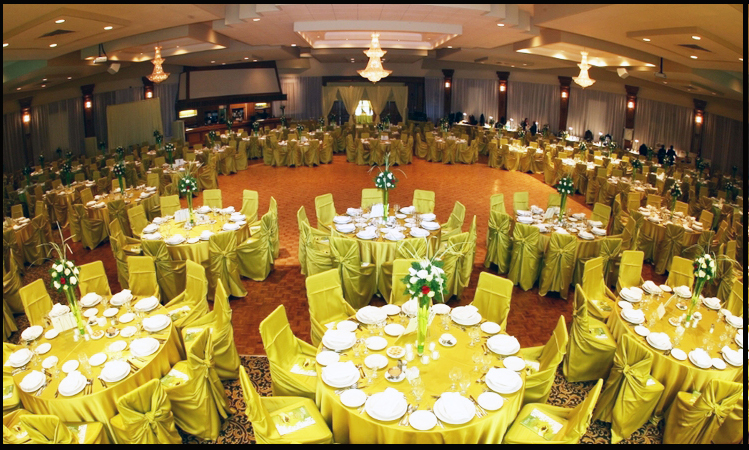 Friuli Hall, all dressed up and ready for guests.


C

anada Room

Completely renovated in 2016 with a beautiful new stand up bar and plating kitchen, the Canada Room is perfect for functions of all kinds, from intimate weddings and family celebrations to cocktail parties and corporate events. The Canada Room can handle up to 100 for sitdown dinners and banquets or 130 for cocktails.


La Saletta



A favourite venue for club members and the various clubs and classes meeting at the Famèe Furlane throughout the year, the Saletta can also accommodate 60 for a sit-down dinner or 100 in a theatre-style formation. It includes a large 60" television and audio-visual screen. A warmly decorated room with its own full bar and washrooms, the Saletta is where you will find club members playing cards on Friday nights and Sunday afternoons.



All our Facilities are wheelchair accessible.
&